Exhibition & Display Stands - Roller Banner Printing in Cambridge | Ink on Fabric
Sometimes it's not just what you say, it's how you look when you're saying it. Our new Exhibit range gives you the tools to emphasise your message.
For the first time, create enormous eyecatching displays… without the eye-watering price tag.
We've invested in the very latest, high-end, direct-to fabric printing technology – the first of its kind in the UK.
Our UK–based production hub employs talented seamstresses and technicians, ready and skilled to turn your ideas into a fabric reality.
Multi-purpose Fabric Exhibition Displays and Stands in Cambridge
Fabric Displays are made up of two main components — a strong, lightweight, tubular aluminium frame and a printed fabric cover.
The 260gsm 'stretch' fabric cover is printed on both sides as standard. Designed to fit snugly over the frame, it is secured at one edge with a zip fastening.
The fabric cover is changeable, and additional covers can be ordered separately.
These 'next generation' displays deliver maximum impact and completely eliminate the problem of visible join lines on the larger exhibition displays.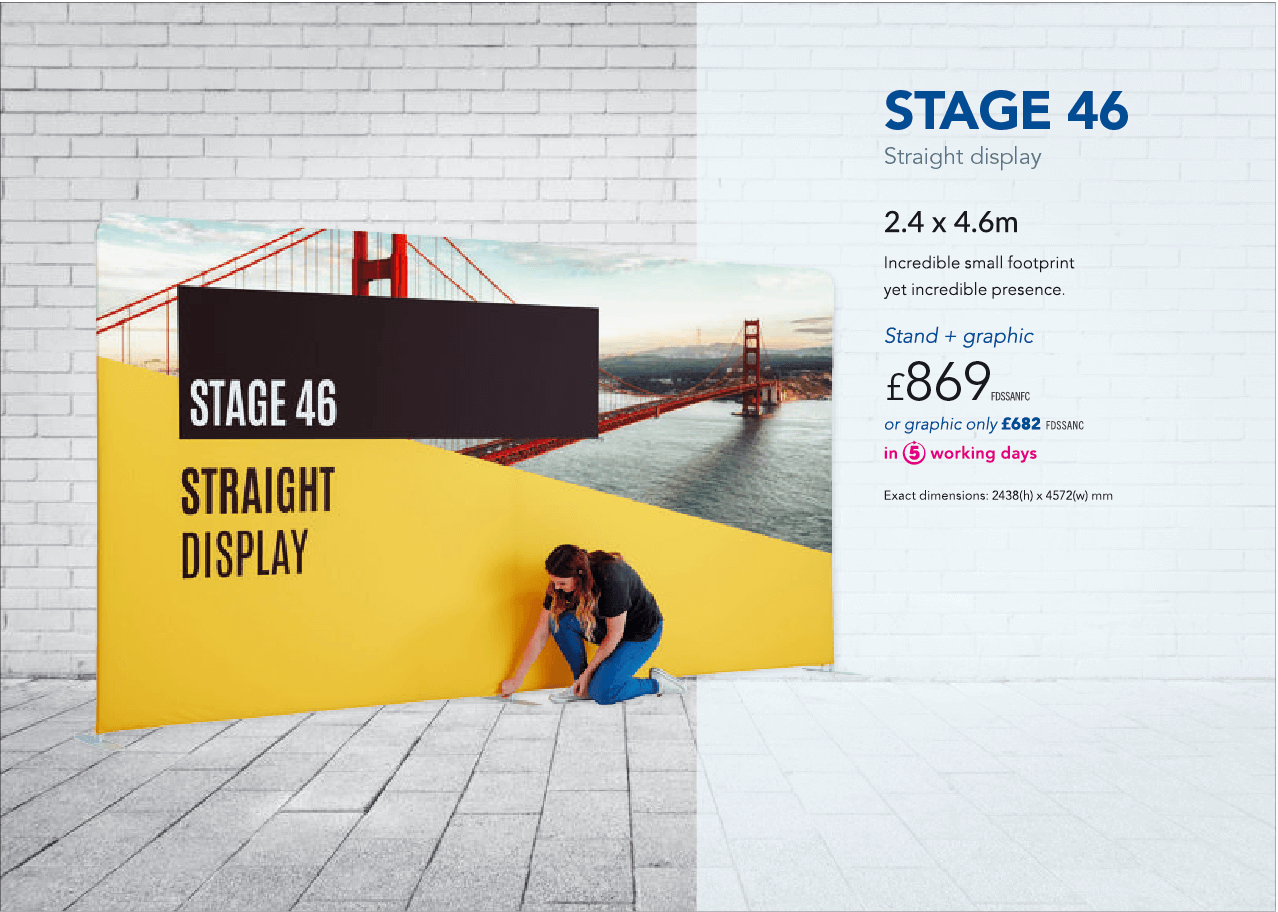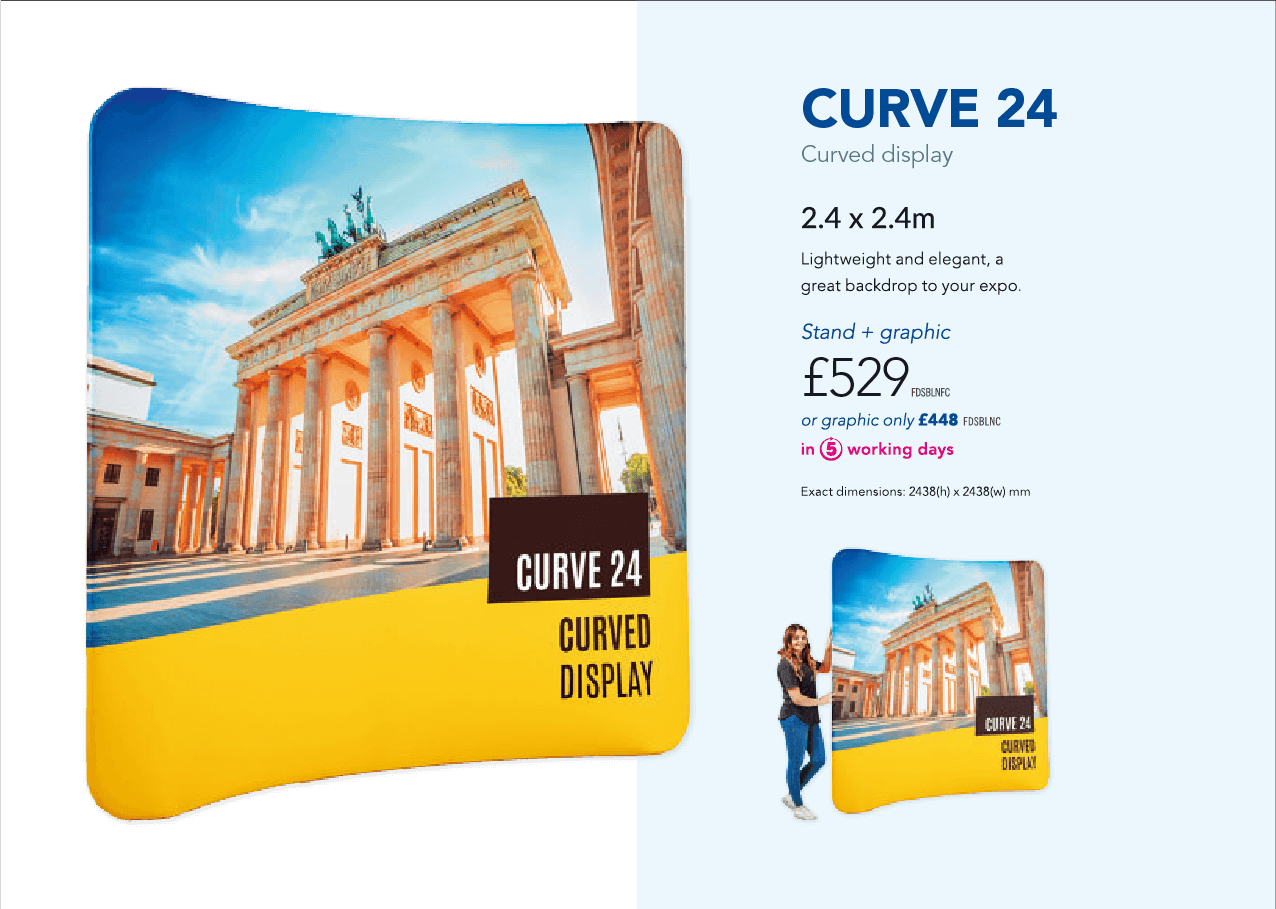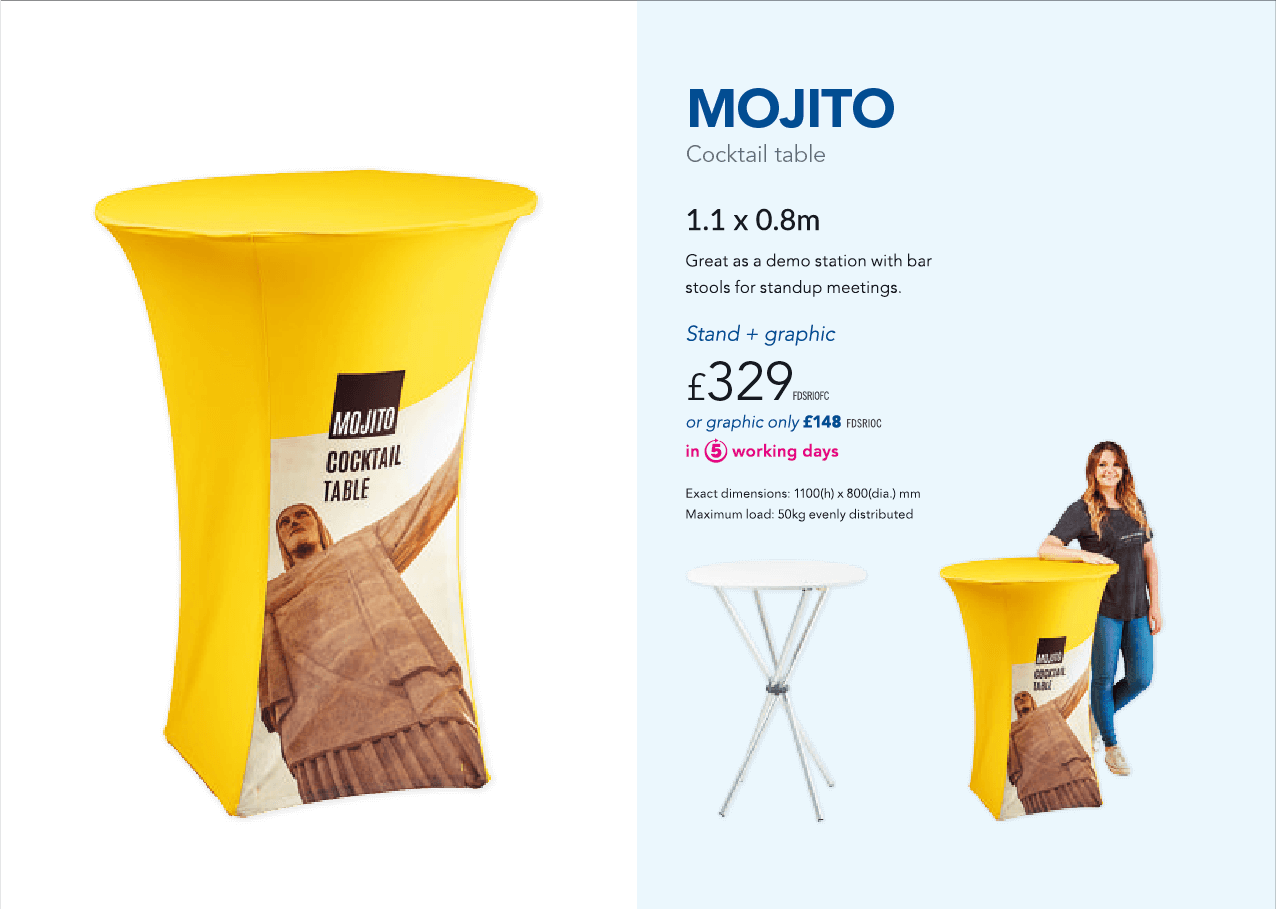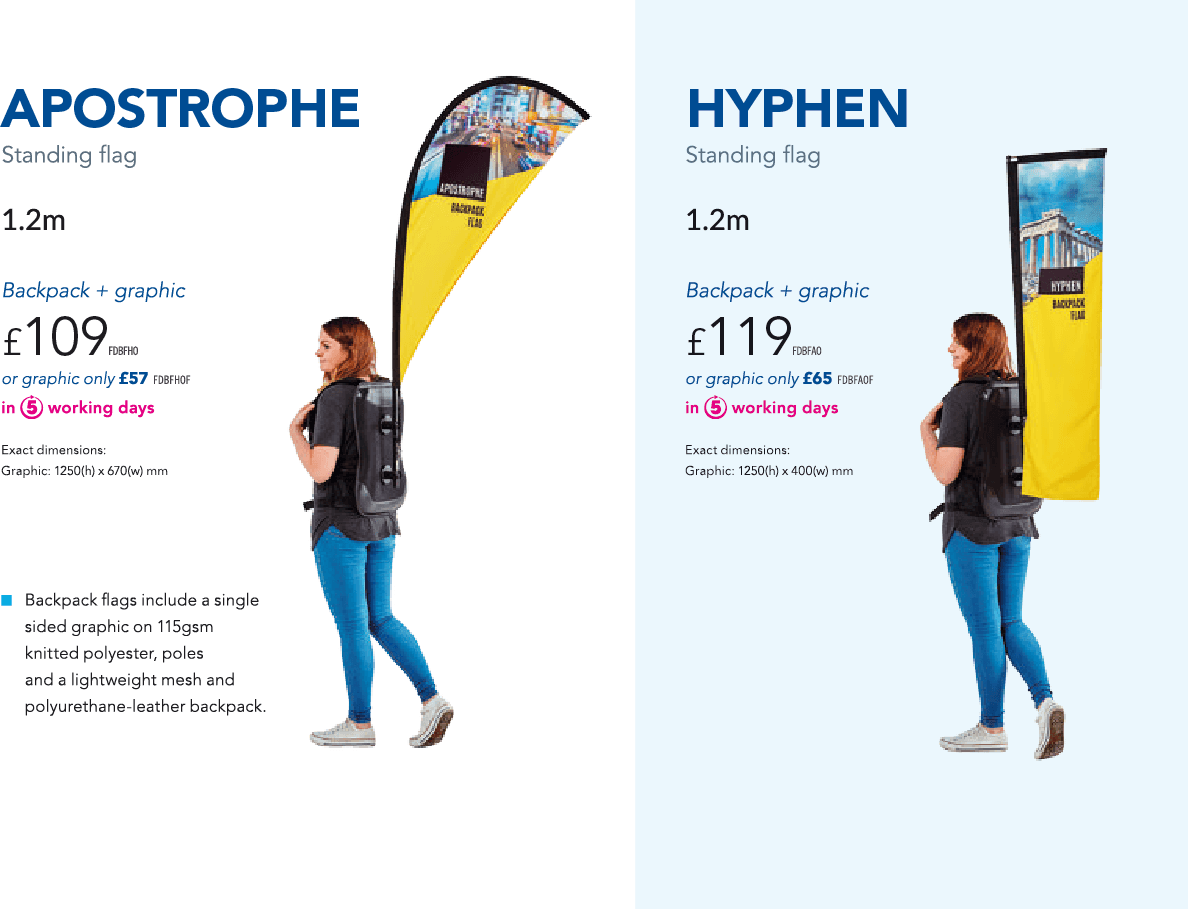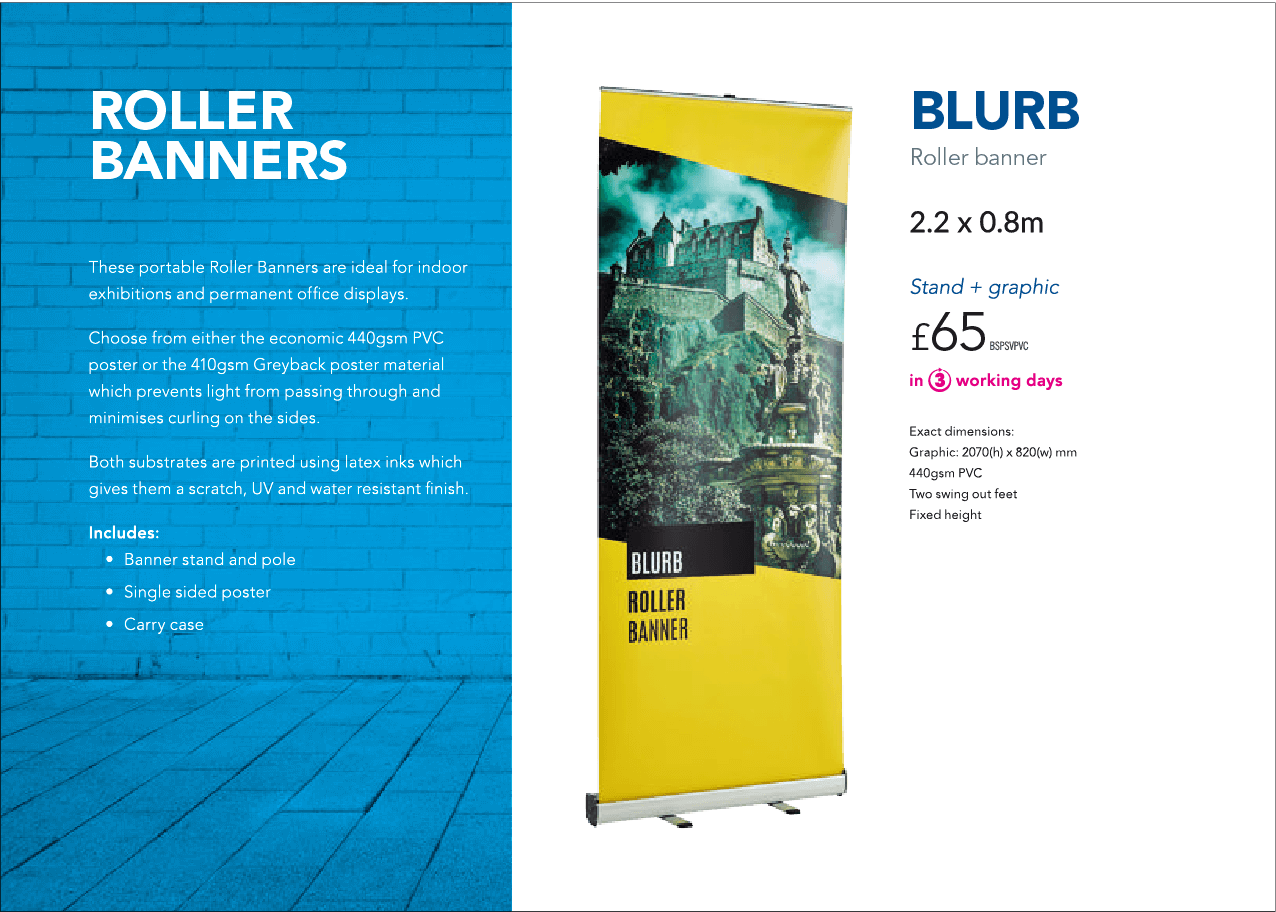 Seeing is believing. Drop into our studio to goggle at our samples or simply click the link below to download a low resolution buying guide.
Call us on 01223 423576 if you require a Indesign or pdf template for any of our exhibition stands or roller banners.
Customers who bought this also bought